Retiring to Emilia Romagna
Emilia Romagna is one of the many Italian regions that stands out for its high quality of life and beautiful cities. Due to its northern placement in the EU, Emilia Romagna is among the wealthier regions in Italy and whose provinces include: Bologna, Modena, Parma, Piacenza and a couple other smaller ones. The major benefit of this is its transportation system and connection to other cultures, both inside and outside of Italy.
The cities and towns are vibrant yet the region has managed to mix bleeding edge tech industries with traditional artisan goods. The landscape is an odd mixture full of plains and rolling hills, high mountains and thick woods at the base of the Apennine mountain range. Some of Italy's most famous foods are from this region: parmigiano (parmesan) cheese, prosciutto di Parma, mortadella, balsamic vinegar, and lots more. Vineyards and orchards abound, supplying both the area's restaurants and large food industry. The rail connections are excellent, making travel between cities and regions simple and comfortable.
Emilia Romagna won't leave you wanting: there's so much to see and do that you won't even want to hop on a train to go anywhere else.
The Emilia Romagna Lifestyle
Hill towns, artsy cities, mountain villages, and seaside resorts—Emilia Romagna has everything. Bologna is its largest city, as well as the regional capital, and is home to Europe's oldest university (founded in 1088), still in use today. Travel wise, Bologna is the most traveled to destination, given its historic city center and this comes at a cost: the city is the third most expensive in Italy after Milan and Rome with apartments averaging €1200 per month, though you can find places a little cheaper. But there is also Parma to consider, or Modena (where they filmed the second season of the popular Netflix series Master of None), or even Ravenna among historic cities. Each city has something unique to offer, they're easily walkable, but watch out for all the cyclists!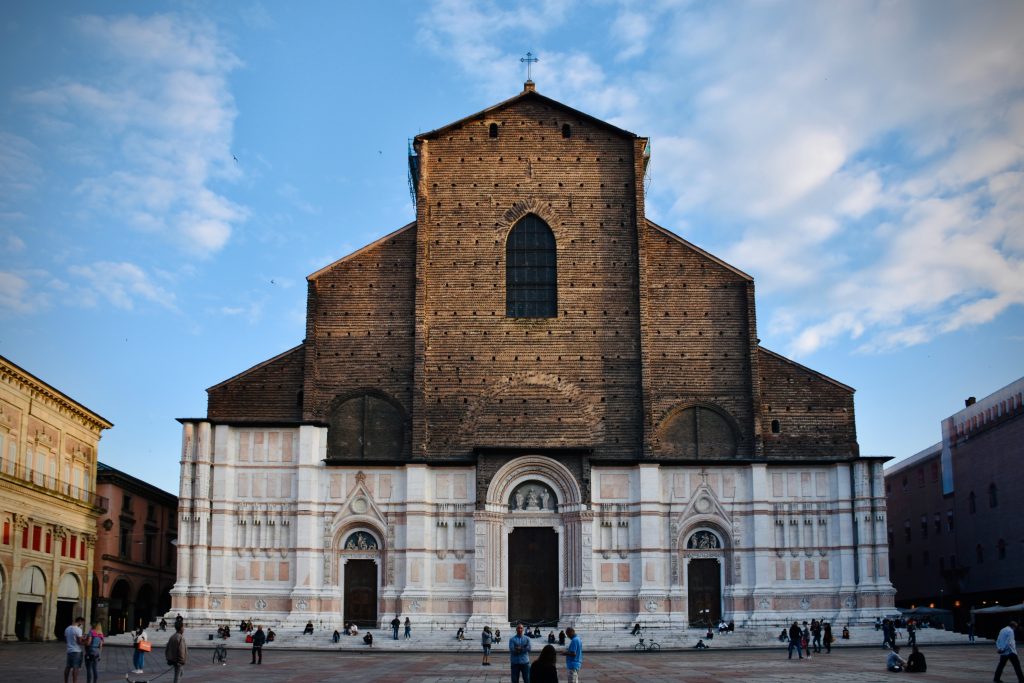 If the outdoors appeals to you then there are regional parks, national parks and lots of nature reserves for hiking, biking (and mountain biking!), horseback riding, and even climbing. In addition, there are miles and miles of coastline full of beaches to relax on.
Because Emilia Romagna covers a large region the climate tends to vary. The average temperatures during the year range from the 40s to the 80s. Winter throughout the region goes from snowy in the mountains, a little less in the hills to foggy over the plains. Summers, like much of Italy, are hot and humid. The mountain areas remain cool, just the right temperature. The hills and sea are breezy enough to keep the heat at bay.
Italy often ranks #1 around the world for its medical care. The region is full of private and public hospitals and health clinics, offering world class medical care.
The Cost of Living in Emilia Romagna
Prices here (in Bologna) aren't cheap but unlike Milan and Rome they're not unreasonable either. Like anywhere else, cities are more expensive than their surrounding towns. Head towards Emilia Romagna's mountains and the real estate costs drop off sharply. Given how well-connected the region is with trains, and its two airports, it is worth considering living outside of Bologna itself. Parma and Ravenna consistently rank in the top 20 most livable Italian cities and both have a cost of living that's considerably lower.
Glorious castles speckle the countryside. Along the coast you'll find small towns full of canals, mini versions of Venice. Emilia Romagna is no exception to the Italian quasi-law of having five churches for every one citizen. Every town has some museum full of ancient art, sculpture, pottery, jewelry, and pretty much anything you can imagine. There are opera houses, theaters, and events (not to mention the many religious celebrations that bring festivals and markets) throughout the year.
Emilia Romagna is the country's culinary capital, bar none. From the famous Parma products like prosciutto and parmigiano to Modena's world-famous balsamic vinegar (which can reach prices up to €300+ per bottle), to Bologna's ragù all the way to fresh seafood. Aperitivo, like much of northern Italy, is an important tradition, usually with wine or a cocktail accompanied with a plate of small snacks before dinner.
Because of the universities in the area, the region maintains a youthful vibe that is lost as you head south (due to a lack of opportunities) that livens up the cities, while the surrounding smaller towns have that slower pace of life that's conducive to relaxation.
Take a look of our related articles, such as, Retire in Calabria in Italy, Retire in Abruzzo in Italy, Requirements for residency in Italy: all you need to know and How to Apply for a Residence Permit in Italy