Italy's southern region of Calabria is the toe of the Italian boot, a peninsula surrounded by the incredible Tyrrhenian Sea on the west coast, the Ionian Sea on the east, and separated from Sicily by the small Strait of Messina, itself steeped in both history and myth.
Who Qualifies to Retire in Calabria, Italy
While Italy does not shy away from foreign investments in property, obtaining residence is easier for countries that have a bilateral treaty with the country, like the United States.
In order to qualify, you need: to have a foreign public or private pension, to have been a resident of a foreign country in the 5 years prior to your relocation to Italy, to transfer your residency to a qualifying municipality in Italy​.
There are a couple of requirements that need to be met since you are retiring and will thus be unable to work or earn an income and must rely on pensions, investments, and other sources of passive income to sustain you during your retirement in Italy. Among these, foreign citizens must be retired (you'll be applying for what's called an "elective residence visa") and have a minimum annual income of €31,000. Married couples who are looking to retire in Italy are required to have a minimum amount of €38,000. If the couple wishes to immigrate to Italy with their children, they will need at least an additional €20,000 for each dependent child.
While Italy is known for having a lower cost of living when compared to other European countries, lifestyle plays a big part of it. Despite the big difference between northern and southern Italy, you can estimate that the average monthly cost of living in Italy is around €1,600—depending on how you want to live, of course.
Taxes on Non-EU Residents
As of 2019, Italian law requires you to pay a 7% flat tax on any foreign income. This also covers any wealth tax, if you retire in Sicily, Calabria, Campania, Basilicata, Abruzzo, Molise or Puglia. In other regions—usually in the northern regions where there is a higher population and average income—Italian tax rates can range from 23% to 43%. However…
A plan, the purpose of which is to repopulate the southern Italian regions of Calabria, Sardinia and Sicily by inviting both national and international retirees to settle tax-free for 10 years, was introduced in 2018. This new tax-free program—proposed by Italy's right-wing party, Lega (the League)—would be open to both Italians and foreign nationals. Retirees would have to spend at least six months in one of the three trial regions, Calabria being one, to qualify for the tax breaks. The goal is to attract 600,000 (wealthy) people to the regions of southern Italy where the population has been on the decline, mostly for lack of employment opportunities.
How to Retire to Calabria, Italy
Those who plan to retire to Italy must have the financial means to live here without burdening the social care system. The elective residence visa (sometimes referred to as a "retirement visa") is issued as a long-term residence permit and can be requested by those who want to relocate to this country permanently, whether they want to retire or not, as long as they do not need to work in order to have an income. This income must be proven during the application process at the Italian Consulate in your home country. They can come from various sources, but the widely accepted ones by the Italian Ministry of Interior are pensions, savings and investments—i.e., passive income.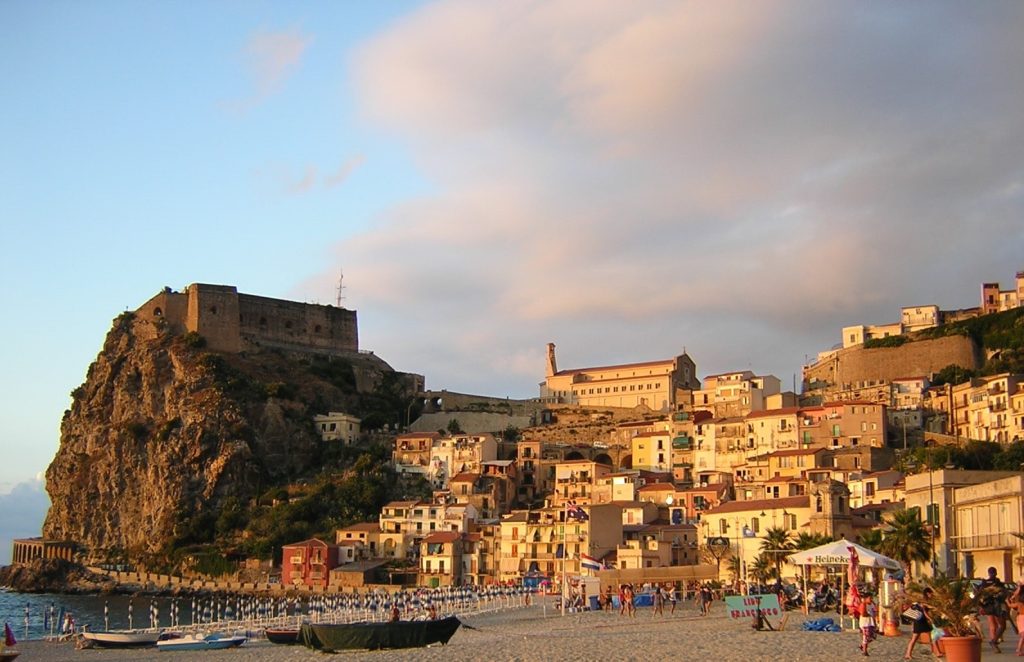 This type of visa is specifically for non-EU residents, as EU citizens can freely relocate to Italy. All that's required is that they register with the local police station in the city they live in. Those who obtain an elective residence visa must also do this.
In order to immigrate to Italy by applying for an elective residence permit, foreign citizens must follow a few steps. A simplified summary of these steps:
The procedure cannot be started in Italy. All applicants must contact the Italian Embassy or Consulate in their home country that is within the jurisdiction, usually the closest major city;
Applicants must first book an appointment with that Italian Embassy or Consulate;
Applicants are required to gather the necessary documents as presented by the Italian Embassy or Consulate representative. Those documents include a passport, birth certificate, proof of passive income, proof of housing, valid medical insurance to cover the first 3 months in Italy, along with any other document the consular agent requests;
The visa application form can be obtained online with the Italian Embassy or Consulate in your home country, and it—unlike the documents in Italy—will be provided in English.
One of the benefits of visiting the Embassy in person is that they provide a wealth of information about the country and understand all the ins and outs of the entire process.
After arriving in Italy, there are also some additional requirements you have to meet:
The visa released to you by the Embassy is only good for your legal entrance into Italy. After arriving you will need to apply for a residence permit (permesso di soggiorno) in the city you plan to live in. This is a separate process but the documents you are required to produce are more or less the same as the ones you needed to apply for the visa itself.
You'll be asked to register your residence in Italy after 3 months (you can also do it immediately upon arrival). Once this is done you'll also have to set yourself up in the National Healthcare System, which is why you need the previously mentioned 3-month medical coverage.
You should carry your identity card or passport with you at all times. If you do not, then you may be fined or temporarily detained at the police station.
After legally living in Italy for 5 years in a row, you can apply for permanent residence. Until this happens you will have to renew your residence permit each year, though after the first year it is easier to do because you will be familiar with the process (and the police officers, remember that who you know is still a very important thing in Italy!).
It is also important to keep in mind that you can lose your right of permanent residence if you live outside Italy for more than 2 years in a row—but who would want to do that? However, this is not affected by temporary absence, which is considered anything less than 6 months for each 180 day period.
What to Do Before You Move
It is difficult to choose a place to move to without actually seeing it first, especially when hunting for a home, villa or apartment. So, the absolute first thing to do is to visit the region or specific city that interests you and while you are there try to meet some of the locals. In order to do this, you will likely need to speak Italian, as the farther south you go—and you can't go much farther south than Calabria—the less likely it is you'll run into an English-speaking local, but nothing's impossible. Thanks to similar government initiatives across other regions in Italy, there is a growing expat community. However, the more Italian you speak and understand, the smoother the overall process will go, not only for day-to-day things, but because all of the bureaucratic stuff will only be available in Italian: applying for a residency permit, a health card, driver's license, and so on. The upside is that, since you are retiring or are retired already, you won't have to look for work (with a retirement visa, you can't work in Italy anyhow) so you can skip that step of the process, arguably the most difficult one.
Like many other regions, Calabria presents not only an incredible landscape, fresh and healthy food, and friendly locals, but there are also a number of incentives for retirees interested in moving to the region that make it worth considering.
If the Calabria region does not appeal to you, check out our article about how to retire in Abruzzo.
Consider also reading our articles about how to apply for a Residence permit in Italy, how to renew your residence in Italy, and requirements for a residence permit in Italy.