Healthcare in Italy
The Italian healthcare system ranks second in the world, next only to France, and it only recently dropped out of first place. Italians have the 11th highest life expectancy in the world. Why? Their outstanding healthcare system and medical facilities combined with cutting edge diagnostic and treatment methods. 9% of the country's GDP is spent on public health, which is more than most of the other developed countries. Interestingly, and by comparison, the United States spends 19.7%, nearly a full 11% more on healthcare, but without the benefit of it being universal.
Like other countries, Italy's healthcare system mixes public and private healthcare systems. Its public healthcare system covers almost everyone and is available to every Italian citizen and EU resident for free or at a negligible cost. On the other hand, Italy also provides private treatment for those willing to pay: it costs more but offers better facilities, lower wait times and newer treatment, too. Expats and retirees usually prefer going for private treatment because of the benefits over public treatments which, most of the time, have longer waiting periods.
Those planning to move to Italy permanently can (and should) register with their city's Servizio Sanitario Nazionale (SSN). This guarantees assistance from a local doctor to meet medical needs. You'll receive the tessera sanitaria (health card) shortly after which you'll have to present to your doctor each visit and at the pharmacy whenever you buy something. Medications purchased from the pharmacy with a prescription can be deducted from your taxes.
Public Insurance in Italy
The SSN is Italy's national healthcare service. It gives every citizen and resident access to healthcare services that are free or very low-cost. The SSN also covers access to general practitioners, subsidized medicine, receiving treatment in public hospitals, trips that require the use of an ambulance, specialist care (to an extent), laboratory services (like bloodwork), and so on. Even though Italy's healthcare is part of the socialized system, the regional governments have more say in how it works. What this means, essentially, is that the standard of care varies in each of Italy's regions, tending to be better in the north and less so in the south, largely due to a concentration of wealth in its northern regions.
The Italian national healthcare system provides all Italians and legal residents access basic medical services such as:
A family doctor (primary care physician) and medical specialists;
Medical prescriptions;
Blood analysis and other medical exams;
Hospital admissions.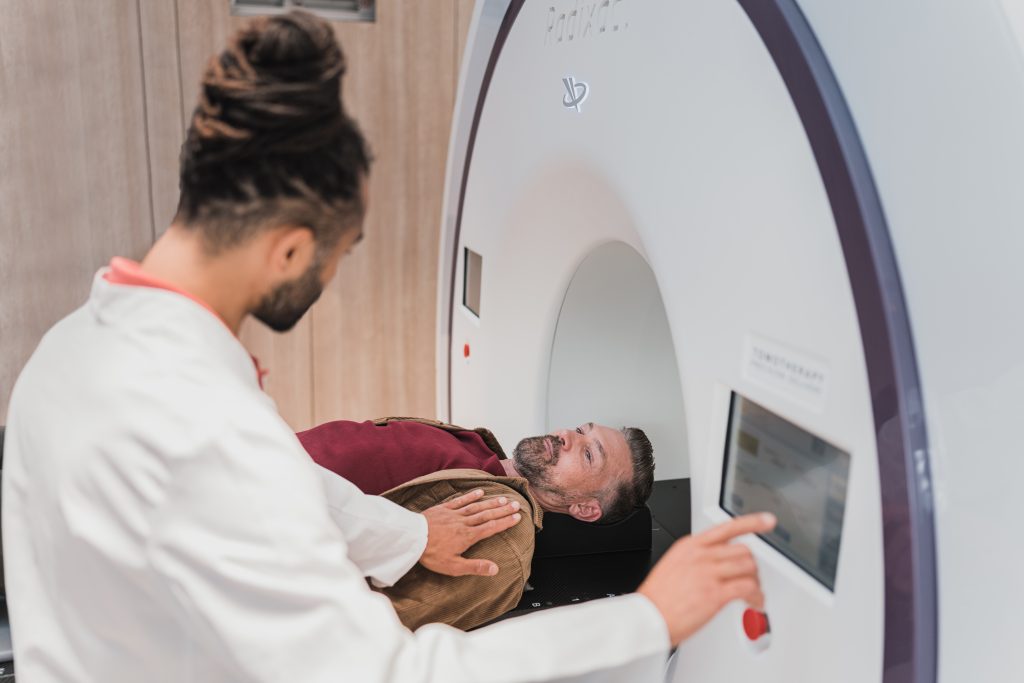 Private Insurance in Italy
Italy's private healthcare system is still the leading system around the world by a margin. Doctors practicing at these private Italian facilities are among the best in the world. The north-south divide mentioned above applies to specialists as well, not necessarily to quality, but to quantity. Thus, in a city, it will be easier to find specialists who are able to ensure optimum care. The prices are high, sometimes up to €500 per visit. This is the main reason why most people buy insurance to begin with: to deal with unplanned medical expenses later on.
The major benefit to using private facilities, and why expats and retirees prefer it, is because they offer better treatment without the long queues and complications common to public hospitals. It is not unusual to wait a few months to see a specialist under the public healthcare system. As mentioned, private healthcare can be extremely expensive, and this is why having international health insurance is recommended. If you're lucky, some companies offer private health insurance as a benefit for working for them, otherwise, all costs will be out of pocket. If you are an EU expat, you can access the SSN benefits through your European Health Insurance Card, without cost. If you are from outside of the EU, from the United States for example, you must gain full residency (with the permesso di soggiorno, or residence permit) before you can take advantage of SSN benefits in the same way Italians and citizens from other EU countries can.
As an expat worker or retiree, you can make your stay in Italy easier by obtaining international health insurance. The most common international insurance plans are Cigna Global and Allianz, with Cigna being the most recommended. Because it's an international plan, this means it also assures that expats have health coverage not just in their host country but also when they are traveling somewhere else—but this should always be verified when purchasing the insurance because some health insurance companies will only cover inside of the host country's territory.
Pharmacies in Italy
Because Italy's system is socialized this means that the SSN also allows everyone to obtain medicines and treatments either for free or at a highly subsidized rate. Unfortunately, this is not applicable to non-prescribed (over-the-counter) medicines, which have to be paid for in full, though they still tend to be less expensive than in, say, the United States.
Insurance Paperwork for Expats
Before you move to Italy, whether to work, study or retire, you are required to purchase a health insurance plan for at least the duration it will take to get your covered under the Italian system, generally 90 days' worth of insurance coverage. It is relatively easy to do compared to other Italian bureaucratic processes and only requires two documents:
A valid passport;
A valid visa (which will also serve to get your residence permit if you are coming to Italy to study, work or retire);
A copy of each of the above two documents.
If you're planning to stay for more than 5 years (retiring perhaps, or have found a permanent job), you must obtain a Permesso di soggiorno per soggiornanti di lungo periodo. This will allow you to claim residence in Italy and thus claim access to its healthcare system.
What to Consider When Looking for Insurance
In every region, health care in public hospitals means waiting, waiting, waiting, and sometimes, even more waiting. It may mean waiting several hours in the ER, or sometimes even months for an appointment with a specialist. Once you finally get in, there is, of course, a chance that the staff does not speak English—for which there is a lower risk in private clinics because of the high number of travelers. Private hospitals and clinics tend to have newer technologies as well.
Going to a Specialist
The biggest difference between public and private is access, access to specialists specifically. These private medical centers offer more comfort, a better relationship between the doctor and patient, and greater scheduling flexibility.
In any case the least expensive option is going to the Emergency Room, but this is only for real emergencies, as the people there are seen in order of urgency rather than by how long they have been waiting, meaning that you may still wait a long time if your case is not urgent. Another option is to book an appointment at a public hospital and not use the private insurance as you are not obligated to do so.
There is a lot to consider when shopping around for insurance: those in good health with low risk may not want to opt paying for private insurance, but others may receive more benefit from it. It is always a matter of risk when considering insurance plans and most prefer to be safe rather than sorry.
Are you interested on this topic? Find out more about related topics in our articles such as, Tessera Sanitaria renewal, Abortion in Italy, Italian health system registration and Hospital tickets in Italy.